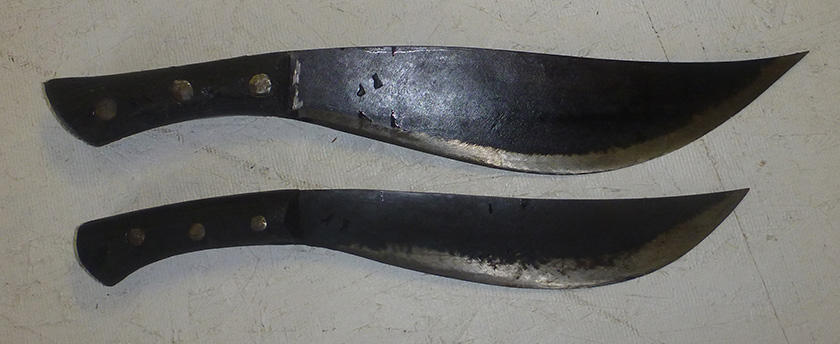 •M•A•C•H•E•T•E•
•Machete (parang).
•High carbon steel Blade, hardened, very rigid and sharp in addition to being comfortable and ergonomic.
•The blade does not bend under stress.
•Thickness 3/16 strong blade.
•Made of recycled materials: truck leaf spring, and truck tires.
•Solid rubber handle, comfortable and non-slip.
•Machete imported by Atuk southern Philippines.
•Case 18 oz pvc wanting to normally on the thigh for easy grip at all times even with a backpack or waist belt.
•Cover available that can attach to the case. Soft military system.
Description
Price
With Case
Machete 10"
85$
115$
Machete 12"
125$
150$
Case • Dimension : 5"' wide • 2.5" height • 9'' lenght
40$
Listed prices does not include taxes and shipping fees,

and may change without notice.

Price list valid until December 31, 2018.

All Tents are hand made in Canada